Monday 21st April 2014
Breakfast today is in a new place called Vinnies Deli next to Dampkring 2. Very nice.
From Haarlemmerstraat we cut through to the Brouwersgracht.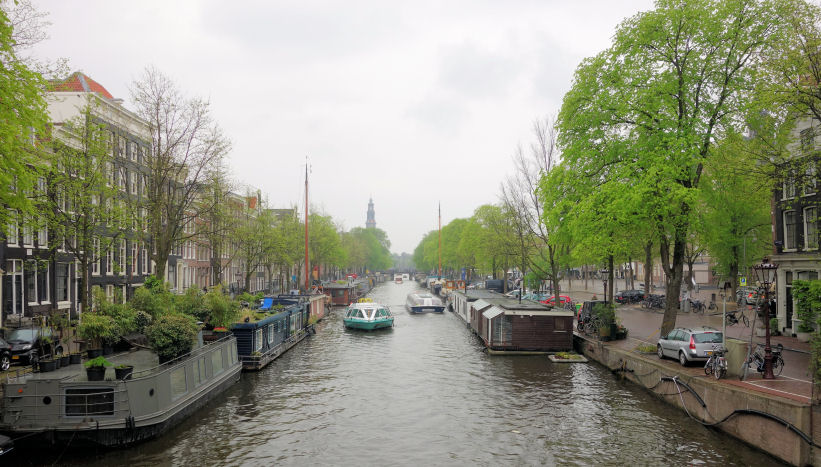 Prinsengracht from Brouwersgracht
137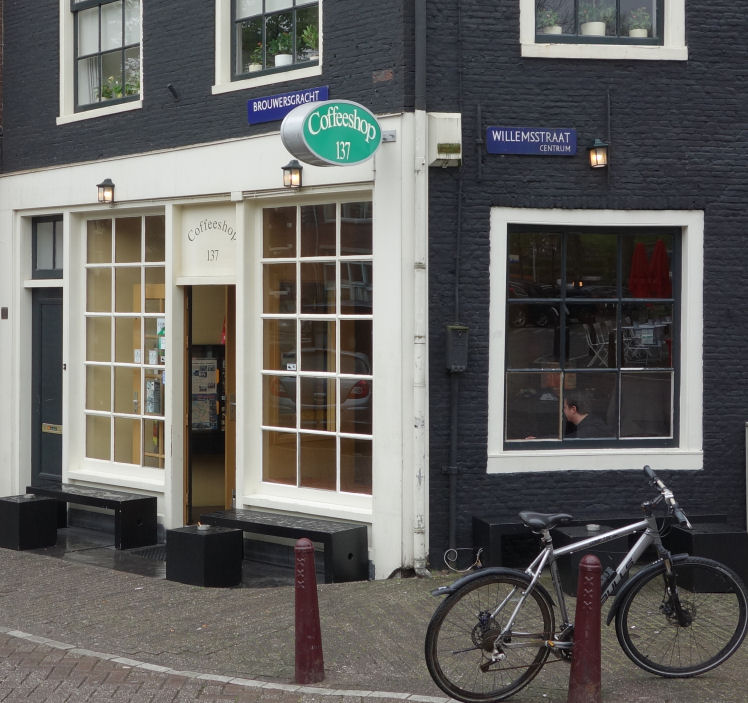 My first time in this shop.
We're gathering for a possible boat trip but the weather today isn't as good as previous days.
There has been a rain shower and it's a bit cloudy.
Then the message comes through that EB has cancelled the idea.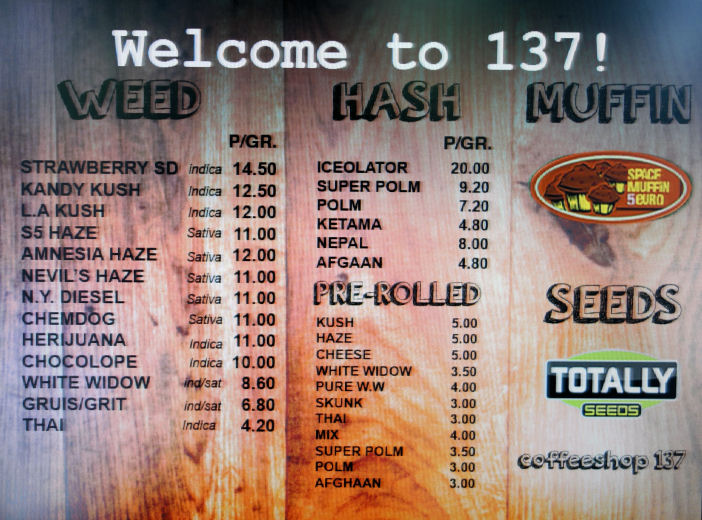 Discussing our purchases we discover that we've all gone for "Nevil's Haze".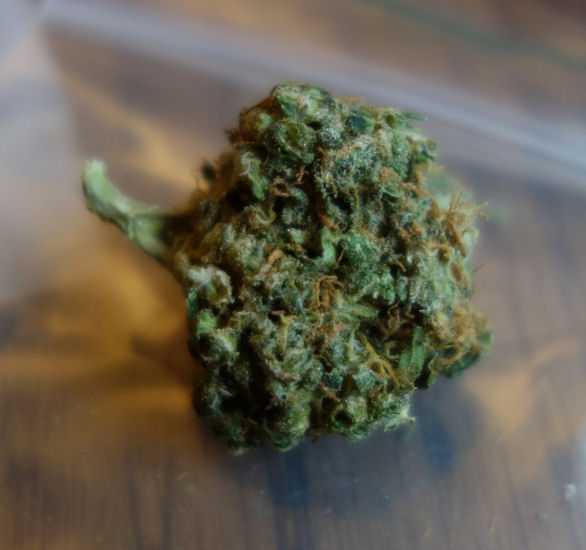 Here we go again.
I unload Trashcanman's stash from last night onto the table for everyone to roll up (thanks mate!).
What with that and all of the Neville's, there's plenty to consume!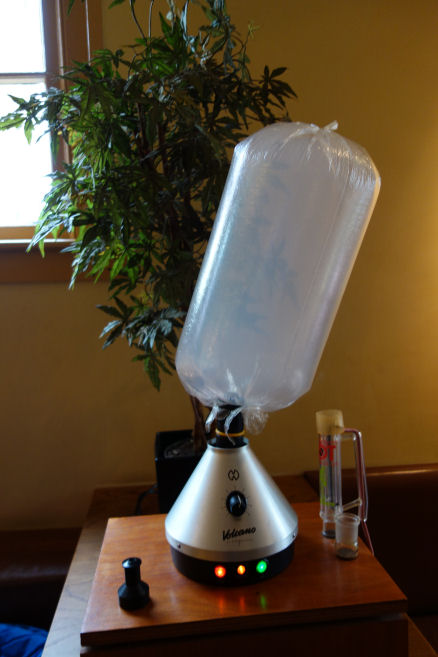 The Volcano is also pressed into service to vaporise some of the weed mountain.
It hasn't rained for a while but it's still a bit overcast.
Nevertheless, I've always found the Brouwersgracht to be a particularly attractive canal.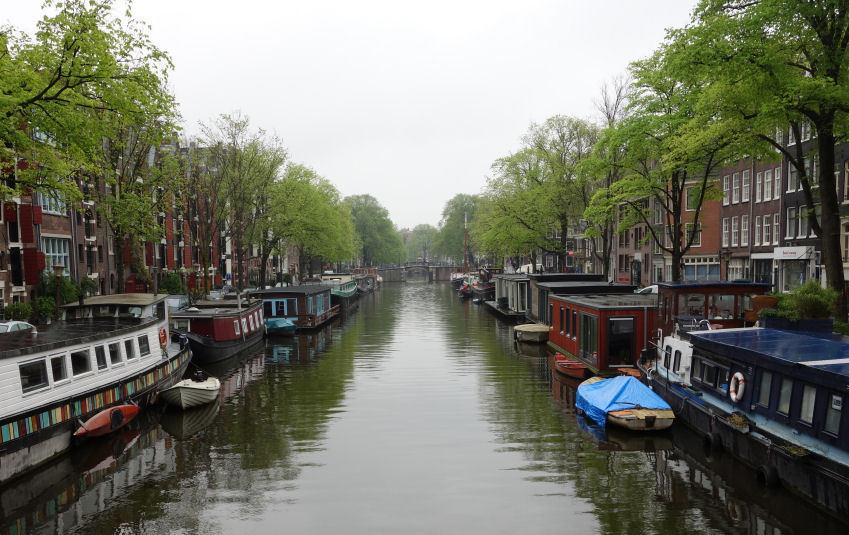 Brouwersgracht towards centre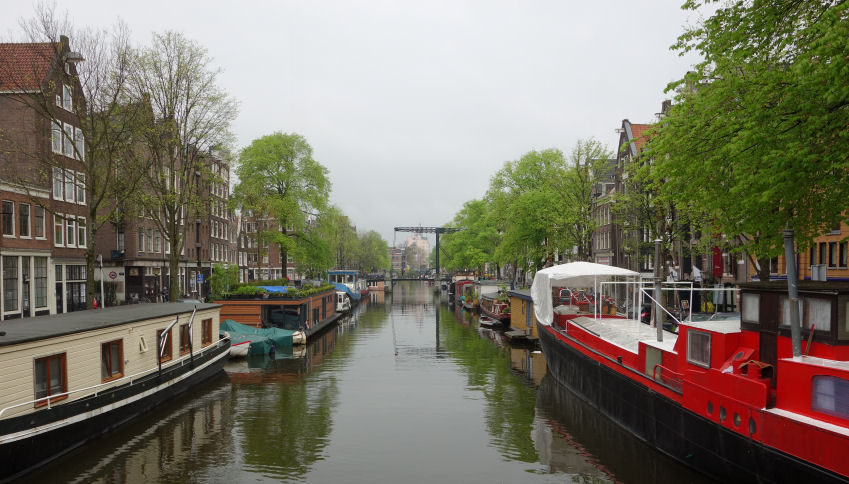 Brouwersgracht away from centre
Someone suggests we go to Utopia next.
Rather than go directly, we elect to take the scenic route through the Jordaan.
We set off up the side of 137 on Willemsstraat, across a nice bridge and onto Marnixstraat.
This takes us past 't Keteltje and Bronx.
I grab some pictures of them for my collection. (One day I must find a way of publishing all these coffeeshop pics I've taken over the years.)
Along Marnixstraat a bit and turn down Tuinstraat, passing back through the Jordaan.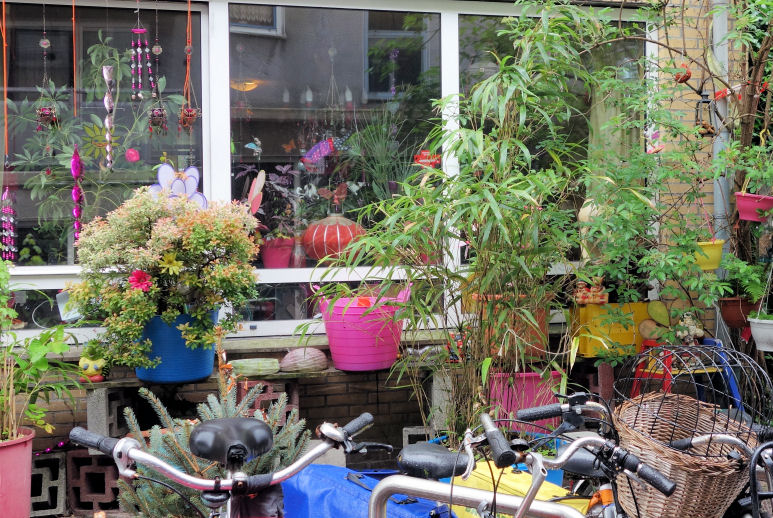 Tuinstraat
Crossing the Prinsengracht we catch a nice view of the Westerkerk.
Along Prinsenstraat, Herenstraat and Blauwburgwal over Lijnbaansbrug and through the narrow Lijnbaanssteeg alley.
As we cross Spuistraat I spot this sign in Abraxas Too window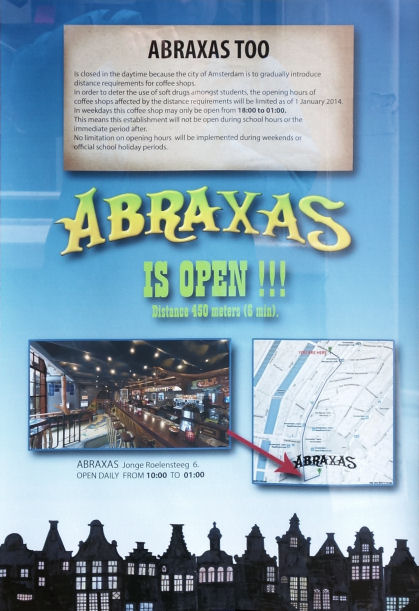 So maybe it is called Abraxas Too after all (see Friday 18th above).
Through Korte Lijnbaanssteeg and onto Nieuwezijds Voorburgwal.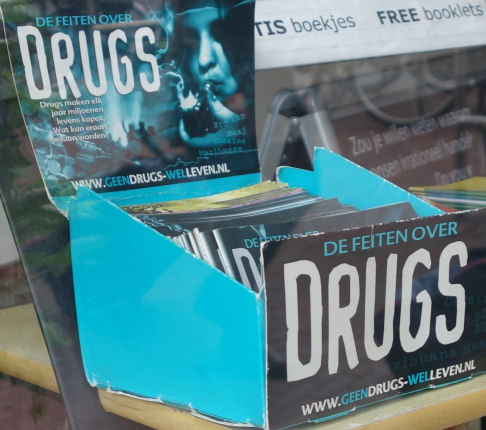 Church of Scientology of Amsterdam
Utopia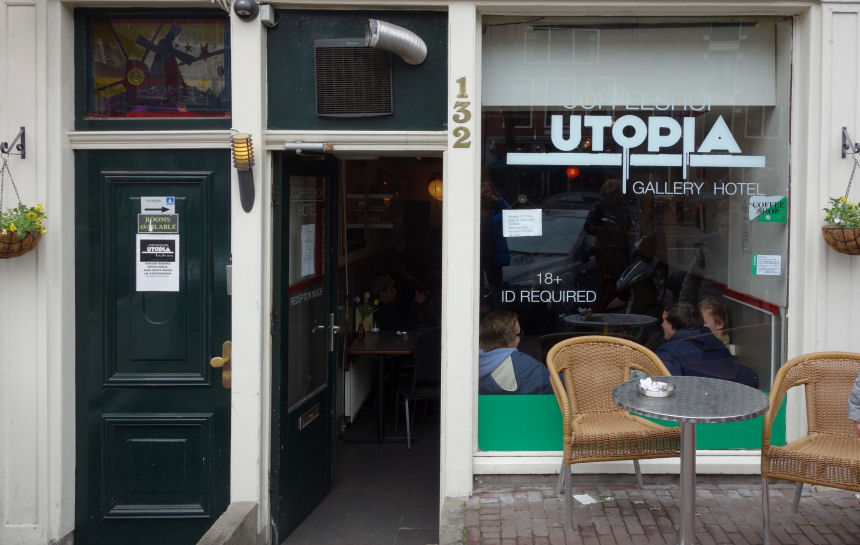 Utopia is able to open before 6pm today because it's a bank holiday.
We carry on from where we left off in 137 - massive consumption!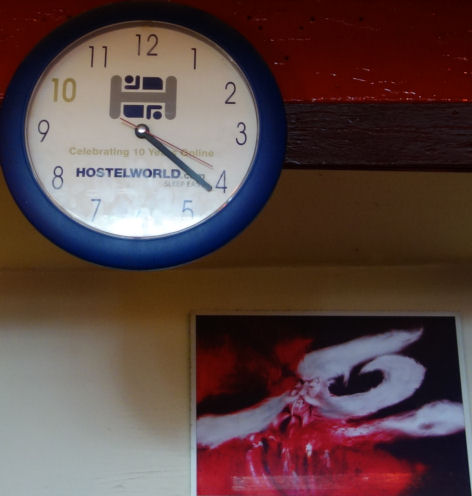 4:20 in Utopia
It's been another excellent session with everyone in Utopia but now J and I leave the crew behind to catch a tram to Alexanderplein by the Tropenmuseum and explore Oosterpark.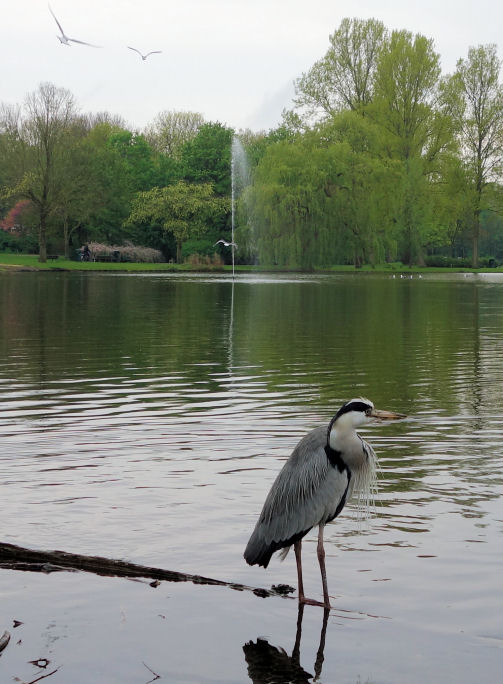 Oosterpark
From the other end of Oosterpark we catch another tram to the Vondelpark area.
A quick look at the posh shops on Pieter Cornelisz Hooftstraat and then we catch yet another tram for the short distance to Albert Cuypstraat.
I'm finally in de Graal!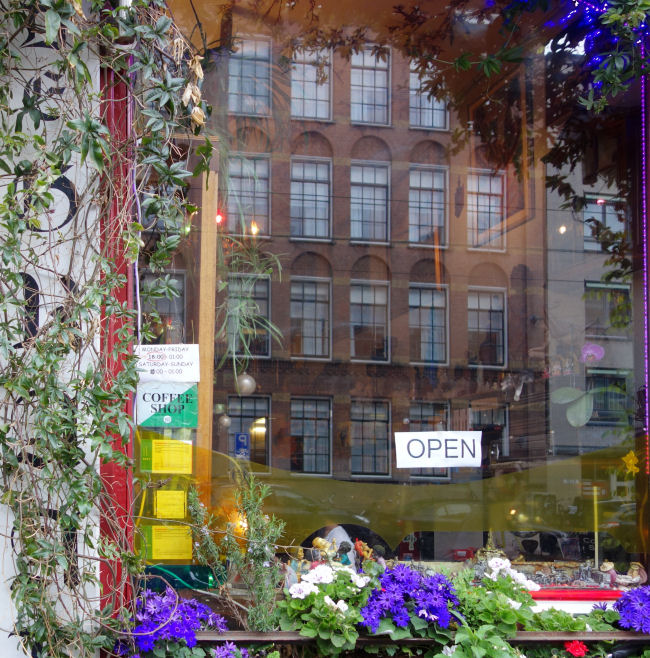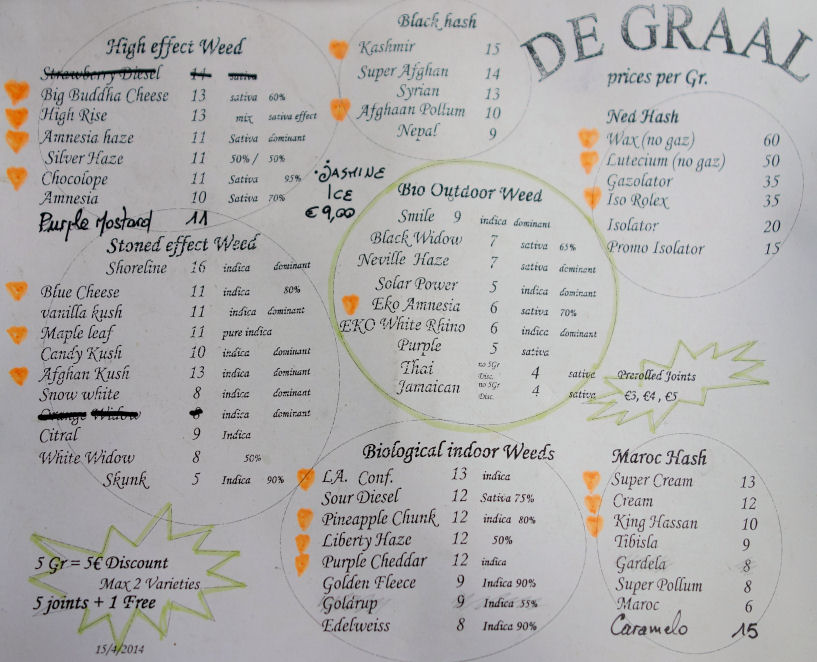 I've been meaning to get here for years. This time it's open and we're in. What a lovely place.
We sit next to a PC to skin up so I take the opportunity to make a live post.
End the evening with everyone in the
Nes
as usual.
Part 4 soon ...