After celebrating 4:22 we migrated to Nes. There were many casualties on this treacherous journey but eventually most arrived at Nes. At some point a few of us popped out to a Thai restaurant on Zeedijk before returning to Nes again to continue the session. Twitch gave me a Childs Garden of Grass CD that we listened to in the apartment for the rest of the weekend.
Saturday 21st April
We had breakfast on the sunny side of Nieuwmarkt again. Running late as usual we rushed up to Basjoe but didn't find George, Cj or Gapie (I now know George was stranded and may still be trying to get to Amsterdam!). Nevertheless, this got us motivated and we made our way south down Kloveniersburgwal, across Rembrandtplein, past Barney's Lounge and across the Singelgracht to the Albert Cuypmarkt.
We explored the market, found the temporary location of Media, photographed lots of coffeeshops and strolled through Sarphatipark.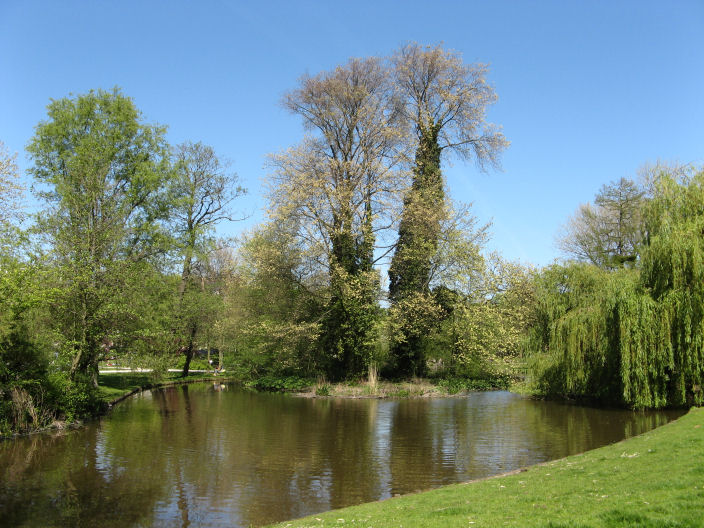 Eventually we sat for a while outside Yo-Yo. A gram of Haze there was 5 euros and it went down well in the sunshine. On our way to meet the others we even managed to fit in a flying visit to the Van Gogh museum.
Most of the gang had spent the day in Haarlem and we re-joined them at Rookies. Unfortunately the boat had broken down so the canal trip didn't happen. We did smoke Mazdog's mega-joint though.