Day 4 - Wednesday 18th April 2018 - Chilling in the Garden
I wake up to find another stunning day going on. It seems even warmer and sunnier than yesterday!
Our first scheduled meet of the day is at Mr K & Co but I'm up fairly early so I decide to stop in on Utopia along the way to see Ingi. She's on the 9 to 5 shift from Monday to Thursday this week. It'll be good to catch up with her because the T&Ts we've got lined up there over the next couple of days are outside of those times.
Sitting outside
Utopia
in the sunshine I find The Copenhagen Couple and Drugsbunny. Excellent! I chat to Ingi for a while and then the CCs, Db and me move to Mr K.
In Mr K we occupy the top floor smoking room. This makes us a bit hard to spot so I persuade someone to post our precise location. I also post myself at the top of the stairs watching the door and the street outside.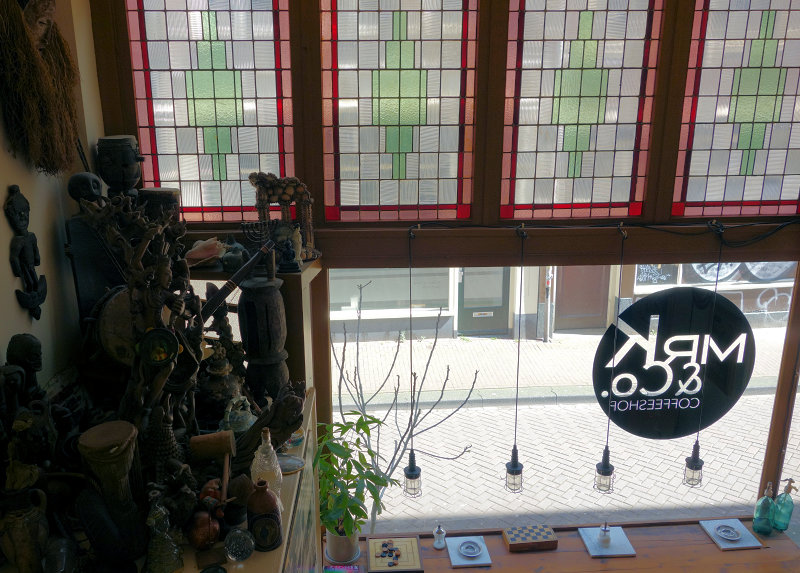 Mr K & Co
Trotting up and down the stairs every few minutes, I drag in a few stray cats until there's a nice little gathering of us. Around the table, the sunshine is prompting thoughts of Sound Garden, just round the corner.
The Mackys are in the house but they have their own agenda for the rest of the day, building up to the Birthday Bash this evening. The CCs are also planning their own mission out east but intending to catch up with us in Sound Garden later. The rest of us decide that a stop at Funky Munkey is in order on the way to Sound Garden.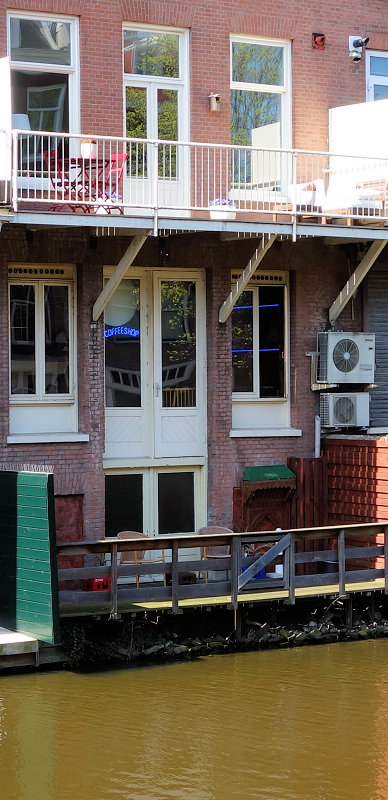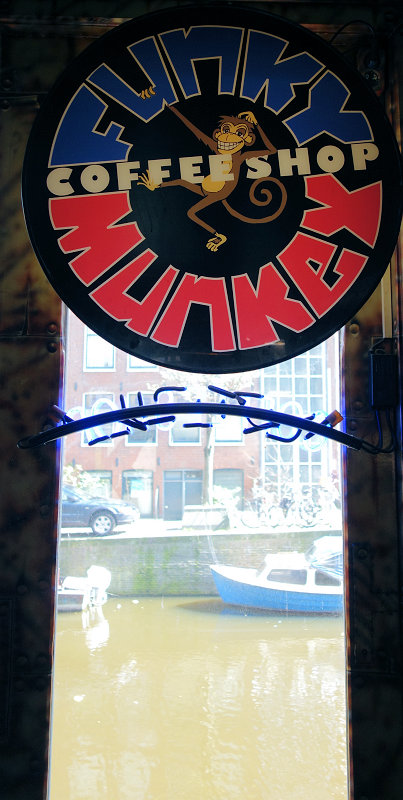 Back of
Funky Munkey
from outside and in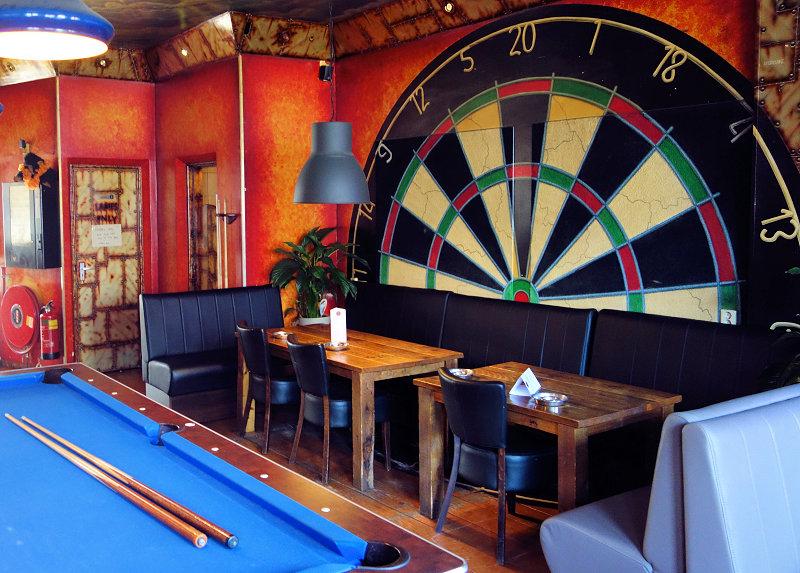 Funky Munkey
Funky Chess
Big chess with missing pieces at Funky Munkey
This chess set reminds me of an experience many years ago. Soon after I launched the ACD (long before the forum) an Amsterdam resident called Wybrand (sp?) emailed me an invitation to meet up in Grey Area. I was travelling with my then regular chess opponent and we found a set while waiting in GA. Some of the pieces were missing so we balanced up the sides and attempted to play whilst getting very stoned. This soon descended into hysterics and by the time Wybrand arrived I could barely see, let alone talk!
Meanwhile, back in the present, Smirks has a bong going ...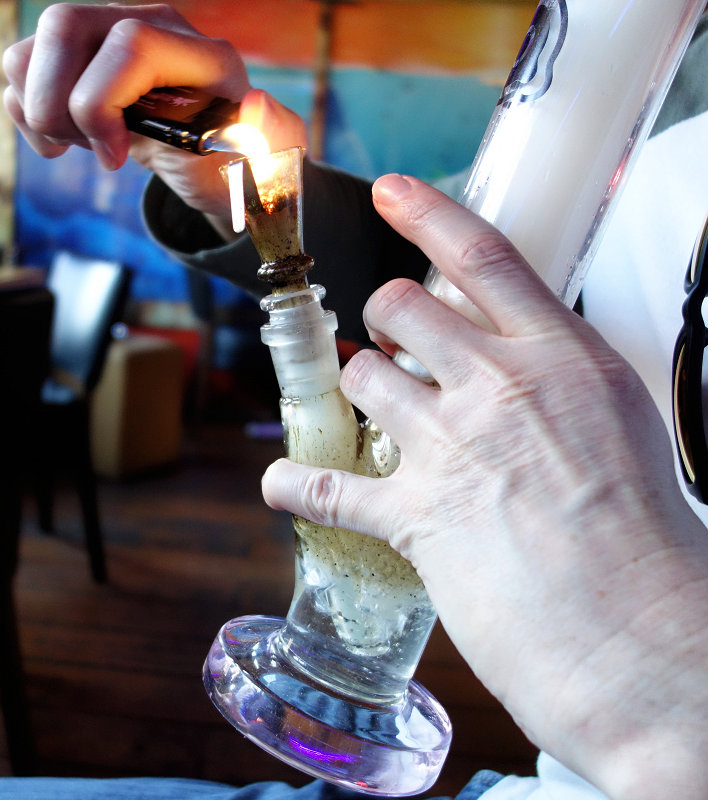 Funky Bong
After another good session, we move across the road to
Sound Garden
.
The cat emerges from its basket, yawns and strolls back in again. I admire the cool pictures on the walls.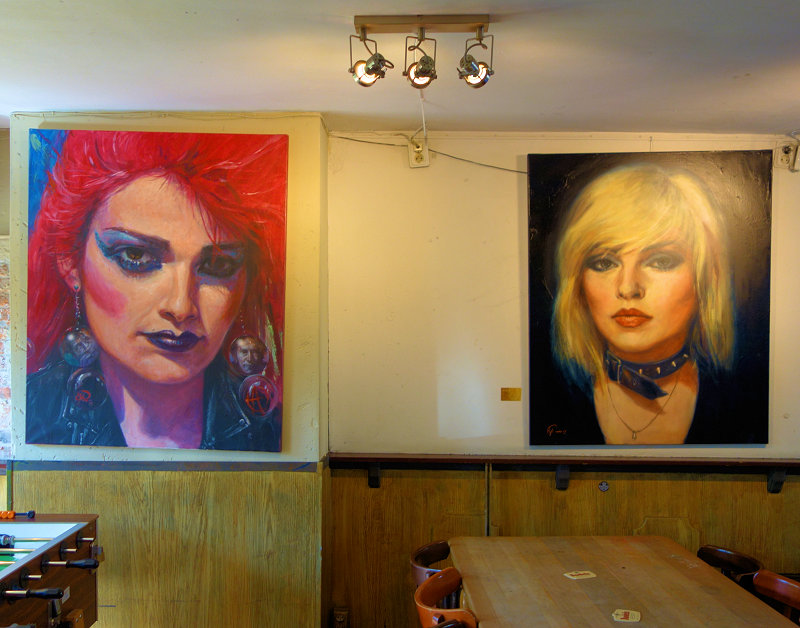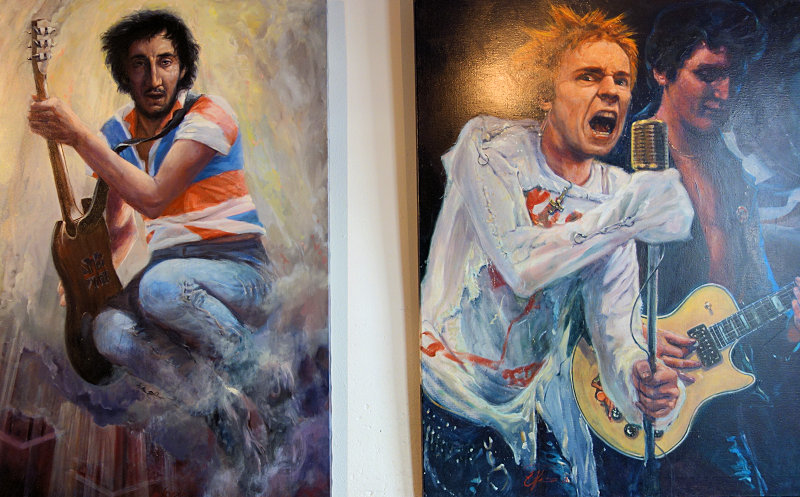 It's lovely in the sunshine outside Sound Garden. This seems to be becoming a tradition, spending an afternoon chilling here in the April sun. The weather gods are smiling on us again.
In time we're joined by much of the crew. I note the CCs, Smirks, Bunny, Nugs, Kushola, JB, 2stick, OHMF, maybe others. The best glassware is out.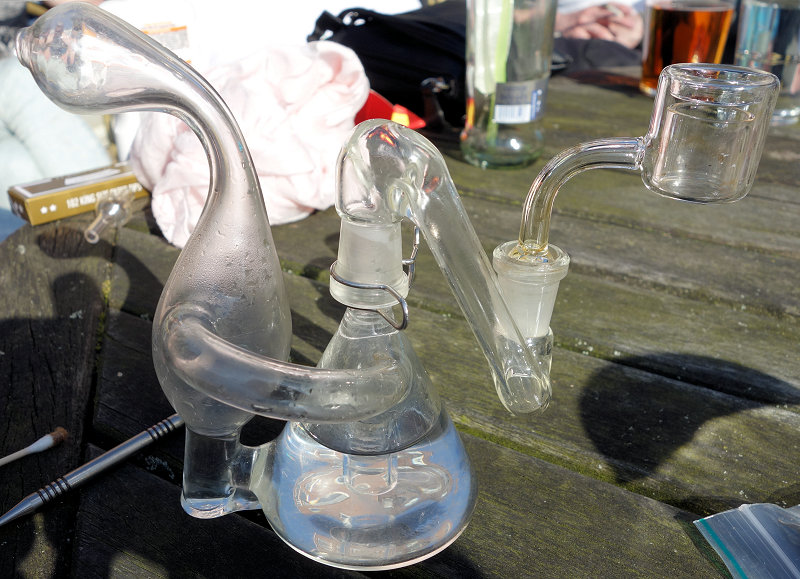 There's a constant stream of boats passing. Even the mayor cruises past!
'Burgemeester'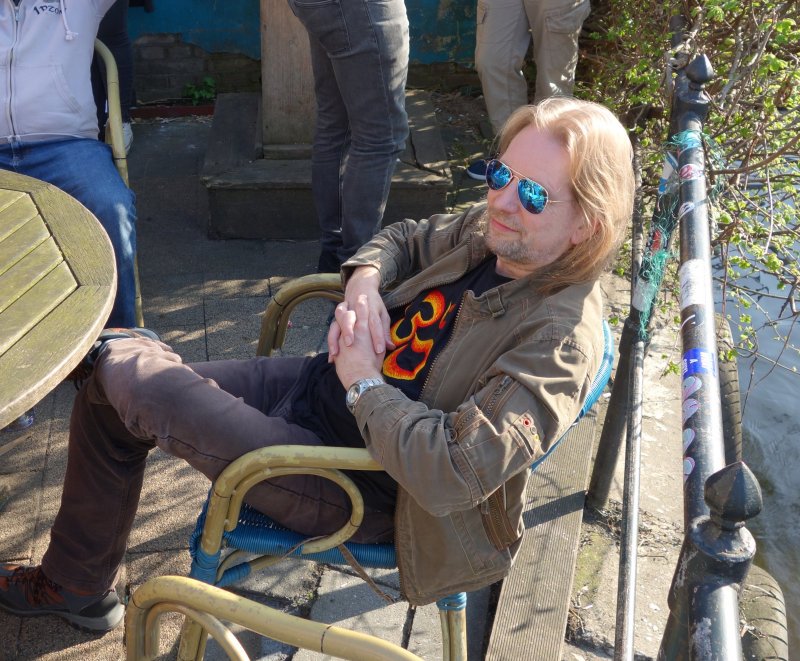 A chilled Lemming
Eventually we all go our separate ways for a while in search of fodder.
In the evening we re-unite in
Batavia
for Macky's Birthday Bash.
I've got no photos of this session and I don't remember a thing about it. From this I conclude that I must've been there and it must've been amazing!
And so another wonderful day ends in a stony haze.
Haarlem and boat tomorrow.