Man plans and God Laughs!
Despite several planned attempts, it's been five (5) years since Eddie and Wifey have been to Mokum. This year's plan didn't go much better than the previous ones as I am going and Wifey isn't (broken foot)!
I'm packed and ready to go as sadness fills the house.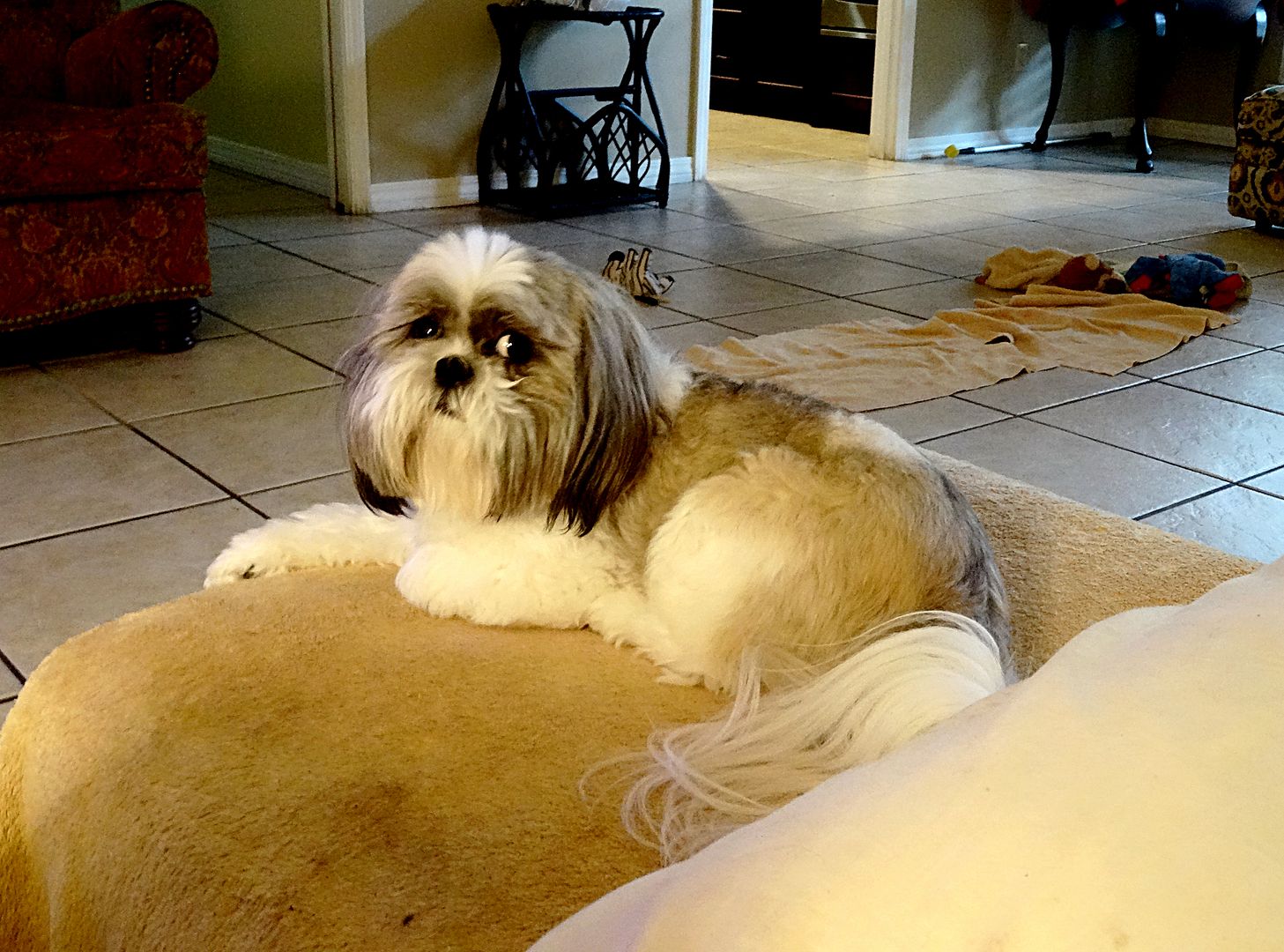 Ms. Trish can sense that "daddy" is going on a trip and she isn't happy about it!
Wifey takes me to the airport and with a couple of kisses, I am on my way. Letting your husband go to Amsterdam without you, is truly an act of love!
It's a great day for flying. Hell, with Amsterdam as my destination, how could it be anything but great?
First stop: Atlanta
The plan arrives on time, but time is tight for the next flight. I've got thirty-four (34) gates to traverse so huffing and puffing, I make it to my plane as they start to board.
Next stop: Detroit?
Why are we going there? The flight is mostly North and barely East. The answer is that Delta wants to take advantage of a trans-polar route which will lessen flight time, consume less fuel, and reduce costs. Clever, they are!
We arrive on time and once again time is tight for my next connection. This time I've got thirty-six (36) gates to cross to get to my departure gate. Huffing and puffing once again, I arrive and they have already started to board. No time for a trip to the men's room or to purchase some water. I'm 6'4" so using the john on the plane will not be a fun experience, although necessary.
Finally, I am on my way to Amsterdam! In six (6) hours and thirty (30) minutes, I will be landing at Schiphol. The flight is rough. I don't mind the "up & down" bounces, but I could do without the "side-to-side" movement. With no sleep, we arrive at the Schiphol and a mystery appears. Why am I here over an hour before my ticket's arrival time? With this my plan unravels a bit. It will be well over an hour before the Connexxion ticket office will open. I think about the train to Centraal, but reject it as my hotel is nowhere close to the station. After more than a bit of people watching, the office opens right on time, the Dutch are punctual, and I'm on my way to the hotel.
Arriving at the hotel, I discover (no surprise) that my room isn't ready. The nice lady behind the desks takes my baggage for safe keeping and asks, "Are you familiar with Amsterdam?" I respond, "Yes!" and I am on my way.
The first thing of interest that I see is: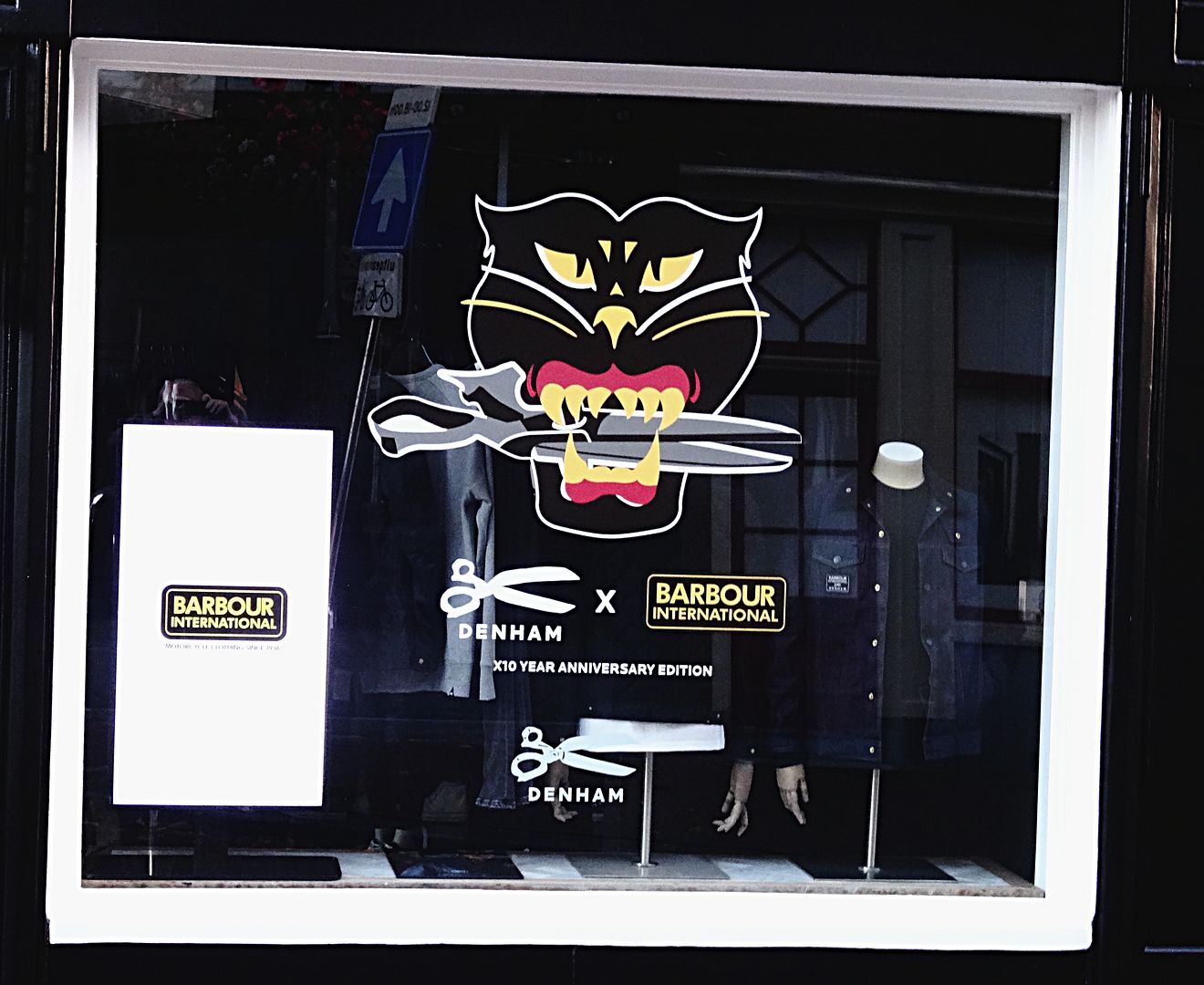 One of my wife's dear friends is a Class A hairdresser so this picture is a must! Later I find out that, despite the scissors and the word Barbour, it's a clothing store! Oh, well.
Heading toward Spuistraat I see this: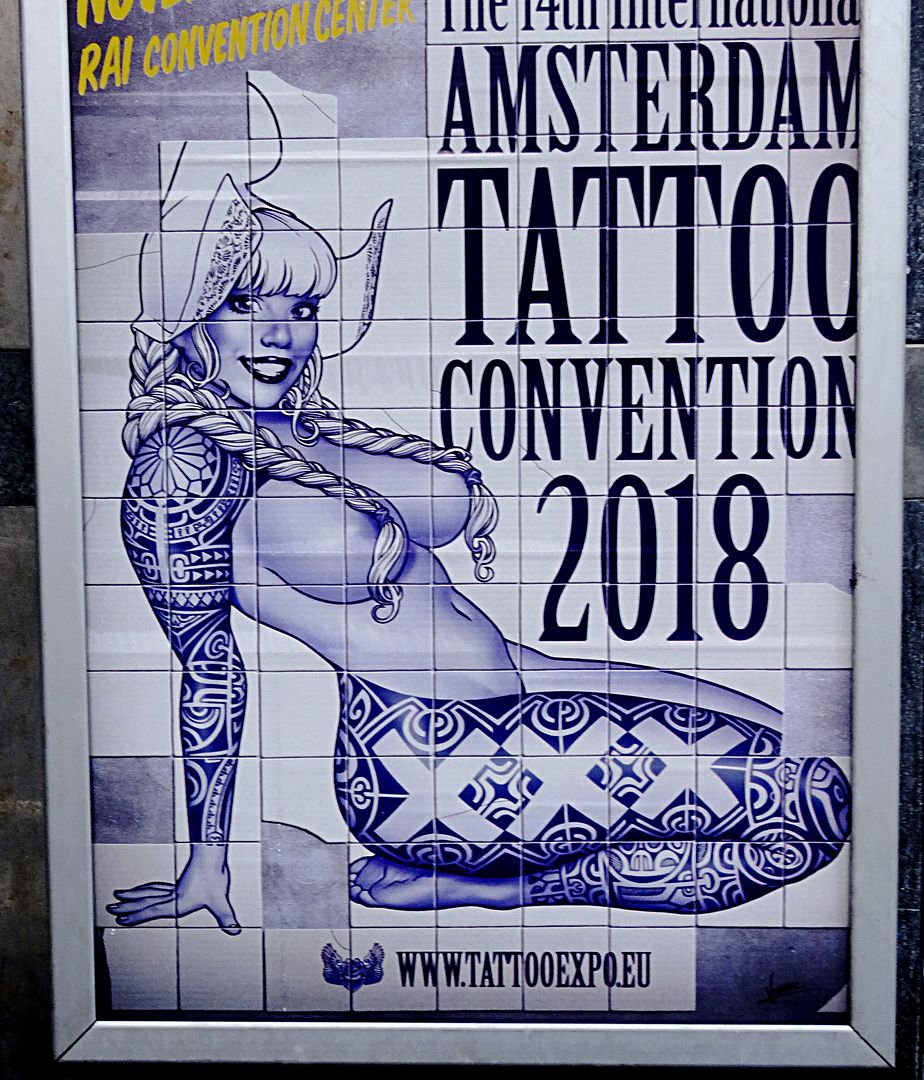 My interest is tattoos is suddenly larger than before.
Next goal is
Coffeeshop New Times
which opens a 7:00 a.m.
As advertised, they're open and I have the shop to myself. The budtender, whose name I've forgotten is very friendly and an interesting conversation ensues. We talk about the changes in Amsterdam since my last visit five (5) years and the ongoing consolidation of the Coffeeshop world which has resulted in chains and even international relationships. We talk about the "oddity" of the difference between legal and tolerated and the silliness of the "backdoor" solution. The conversation shifts to the closing of coffeeshops because of their distance to schools and the budtender shares an example of one that remained open despite being only one-hundred (100) meters from a school because the city didn't recognize a connecting bridge. Last, we talk about Clouds in the City. The budtender shakes his head and wonders why, given that extracts and concentrates are illegal, these vendors are bringing so much attention to themselves on Instagram. I start to order a space brownie and he directs to the cakes which he says are stronger. Advice taken and a bottle of still water in hand, I'm on my way.
After directing a couple of tourists to a restaurant that's close and open. I notice that
Softland
is open. A quick stop for a Chocolate and Amnesia Haze cupcake.
Next stop breakfast at the
CoffeeCompany
. A double latte and a croissant and jam for me. Tummy filled, I'm a happy man.
More early sights to see and then a visit to the hotel so see in my room is ready.
Let my adventure continue!!