Video: 300 drones to light up the IJ in Amsterdam in Franchise Freedom
Tech & Media
August 10, 2018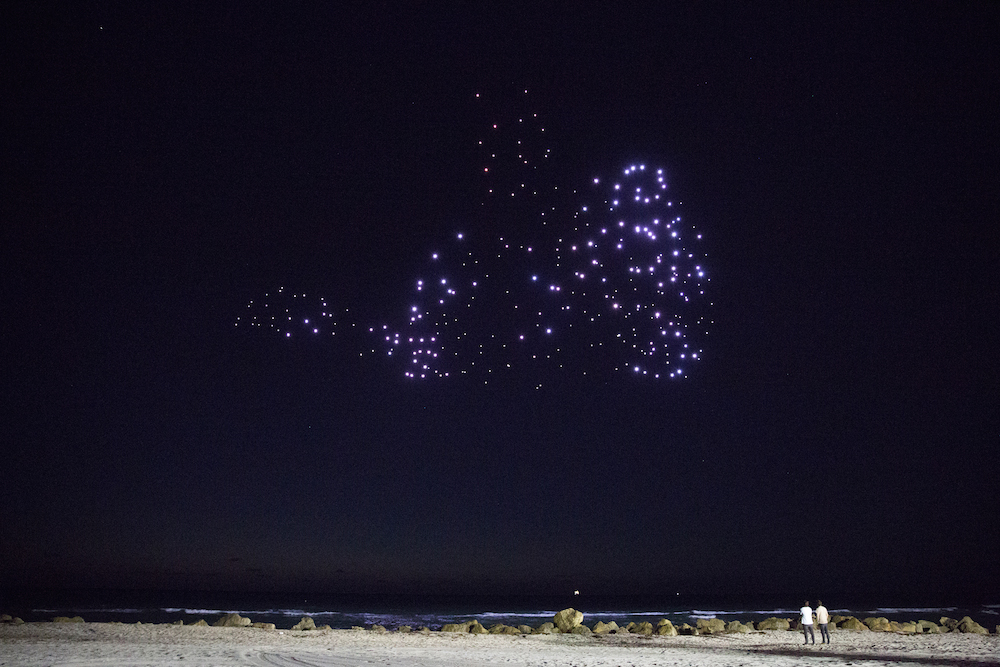 Photo: Studio Drift
A flying sculpture of 300 drones will light up part of the IJ in central Amsterdam on Friday evening, as Studio Drift presents its 'Franchise Freedom' work of art for the first time in Europe.
Weather permitting, the 300 Intel shooting star drones will take off after sunset from Amsterdam Noord and imitate the patterns formed by swarms of starlings.
The artists Lonneke Gordijn and Ralph Nauta spent 10 years studying the flight of starlings and translating the movements into software embedded in the luminous drones. The sculpture was first presented at Art Basel in Miami Beach last year.
'The swarm as an autonomous organism expresses freedom while the individual birds have to adhere to strict rules not to fly into each other,' Gordijn said. 'The resulting image is a wonderful translation of how we live together as people and look for our own place inside or outside society.'
Studio Drift also have a retrospective on show at the Stedelijk museum, which has attracted the highest number of visitors since the museum reopened six years ago.
The installation is free to visit on Friday, Saturday and Sunday evening and can be best seen from locations along the IJ west of central station. The estimated time of takeoff is 9.30.
dutchnews