Schiphol to crack down on drunk and dangerous passengers
Travel
June 13, 2018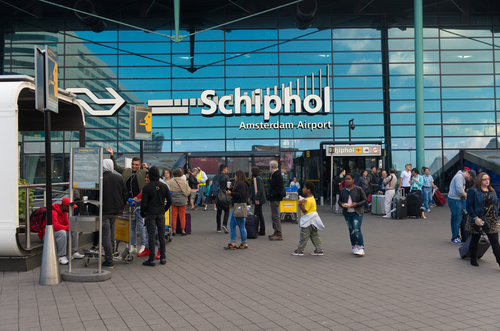 Photo: Depositphotos.comhol
Catering managers at Schiphol airport say they will step up moves to curb in-air drunkenness.
The airport's 2,800 catering staff have been trained to spot problem situations and intervene earlier, by refusing to serve drinks to passengers and calling ahead to warn airlines about aggressive individuals.
Walter Seib of HMSHost, an organisation representing around 70% of Schiphol's bars and restaurants, said spending on meals and drinks had grown twice as fast as the number of passengers in the past year.
Seib said the moves were not aimed at people having a couple of drinks with a meal before boarding a flight, but those who posed a danger to their fellow passengers. 'Some of them get noisy and disruptive and cause a commotion on board, which is a nightmare for flight crews. We can't tolerate dangerous situations.'
Frank Allard, of airlines' organisation Barin in Nederland, supported the move. 'We work closely with Schiphol to limit disruptive behaviour on board. We are monitoring more closely at the gates to see if people are under the influence. If necessary they can be refused permission to board.'
Seib said passengers should be better informed about the dangers of in-flight inebriation. 'With clear sanctions if the rules are broken. The chance of being caught needs to be big enough to deter people from travelling while drunk.'
dutch news