The Smokers Guide to Amsterdam by Kip, was the original guidebook to Amsterdam's coffeeshops. There were at least six different editions over the course of several years and then the book and Kip suddenly disappeared. I know that he was getting some hassle from the publishers of Yellow Pages but, other than that, I have no idea what happened.
The paragraph above was from an earlier version of the ACD. I had a couple of brief emails from Kip in 1998 and 1999 but, as far as I know, that email address no longer works.
Mellow Pages was a wonderful little book. There was also a beautiful cartoon map of Amsterdam. Unfortunately I lost the first copy of the book I bought but subsequently got more editions, some of which were older. The only copy of the map I can find now is a rather beaten up one that I used in Amsterdam.
Here are some pics of the books that once appeared on the site: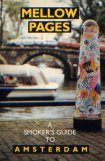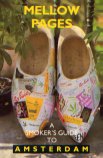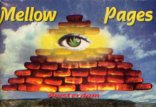 I also just took this photo of the map. It's huge so you'll need to zoom in to see the detail. It's also got a few notes scribbled on it.