Marijuana legalization among Connecticut governor-elect's 'priorities'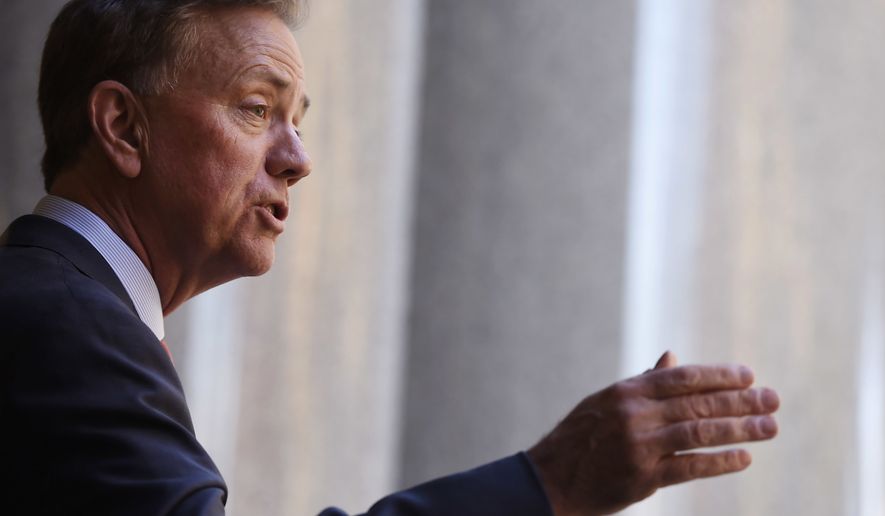 Connecticut's new governor-elect Ned Lamont gestures during a news conference introducing his transition team at the State Capitol in Hartford, Conn., Thursday, Nov. 8, 2018.
(AP Photo/Jessica Hill)
By Andrew Blake -The Washington Times
Tuesday, November 20, 2018
Connecticut could be among the next states to legalize marijuana on the heels of neighboring Massachusetts starting recreational weed sales Tuesday.
Connecticut's incoming governor, Ned Lamont, said he plans to prioritize follow suit in 2019.
"It's something I would support, and I don't want the black market controlling marijuana distribution in our state," Mr. Lamont, a Democrat, said during a press conference Monday. "I think that's a lousy way to go."
"Canada, Massachusetts, others are doing it," Connecticut's governor-elect added. "That's going to lead to some enforcement things. In the meantime we enforce Connecticut laws."
Pressed by a reporter about possibly expediting efforts to legalize marijuana in Connecticut on account of recreational sales starting in Massachusetts, Mr. Lamont said lawmakers will weigh the subject once they begin meeting early next year.
"We're going to have a legislative session. It's going to be one of the priorities we got," Mr. Lamont said.
Massachusetts voted in Nov. 2016 to legalize recreational marijuana, and on Tuesday it became the first state on the East Coast to let adults legally purchase the plant for non-medical purposes. Canada federally legalized marijuana last month, meanwhile, putting pressure on border states and others within driving distance to adapt accordingly.
State officials previously predicted marijuana sales would generate upwards of $63 million tax revenue for Massachusetts during fiscal year 2019, but actual figures stand to be significantly less on account of retail sales starting several months later than anticipated.
More than two years after voters legalized recreational marijuana in Massachusetts, two existing medical dispensaries – Cultivate Holdings in Leicester and New England Treatment Access in Northampton – received authorization from state regulators last week to start retail sales Tuesday. Either dispensaries is located less than 25 miles from the Connecticut border and roughly 100 miles from Bridgeport, Connecticut's most populous city.
Mr. Lamont, 64, defeated Republican gubernatorial candidate Bob Stefanowski during the Nov. 6 midterm race and is slated to be sworn in on Jan. 9.
Ten states and the nation's capital have legalized recreational marijuana in spite of the plant's status as a federally controlled substance. Massachusetts is the seventh in the country to permit recreational dispensaries to operate, joining Alaska, California, Colorado, Nevada, Oregon and Washington state.
washingtontimes