The (Chequered) History of Our 4/20 Boat Trips
This is partially a re-post of text and pictures from earlier years.
We've not always been entirely successful with our boat trips but, it has to be said, we've had more successes recently and even our failures have been fun
2007
fail
AzLaker organised a boat through Rookies coffeeshop. I think this was the same boat that the Channelites had been out on a few years earlier.
Loads of us turned up at Rookies ready to go but the boat had broken down. Nevertheless we had an amazing session including a mega-joint that Mazdog had rolled for the trip.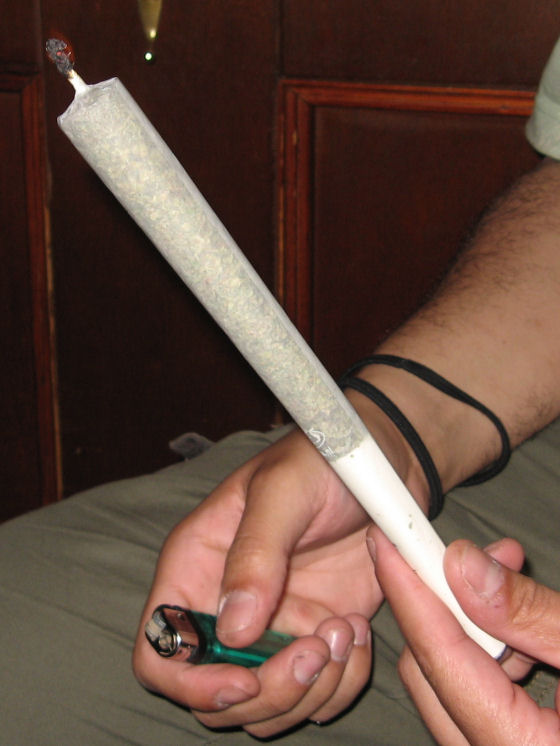 Story
here
2008
success
In 2008 we discovered the St. Nicolaas Boat Club. Unfortunately this no longer exists but it was a wonderful collective with a few boats, associated with Boom Chicago comedy club.
On a chilly evening we did a smoky tour on an open boat. There were only four of us, SilentlyScreaming, me and our respective partners, but I'm calling that a success.
Story
here
2009
success
Having checked out the St. Nicolaas Boat Club we spread the news and had lots of people saying they'd like to go for a cruise around the canals.
On the night we were all gathered in the Nes but when we tried to round up all of the people who said they wanted to go most were too stoned to move. Nevertheless, about eight of us made it and had a brilliant trip. It was also a much warmer evening than 2008.
Story
here
2011
success
3 little boats, 2 shifts, 1 dog. This time we started, rather appropriately, from Voyagers. Rather than a single boat, we had three small ones and so many people that we had to split the group into two so that the boats could go out twice.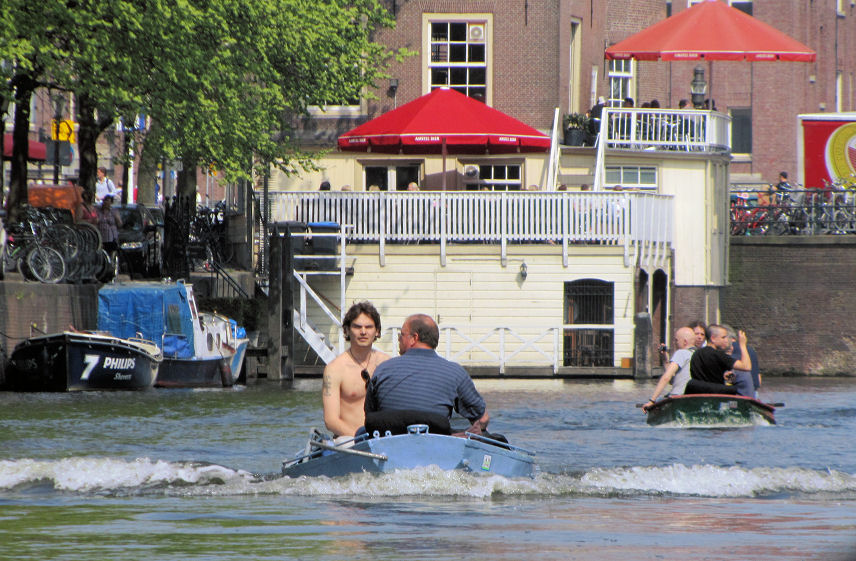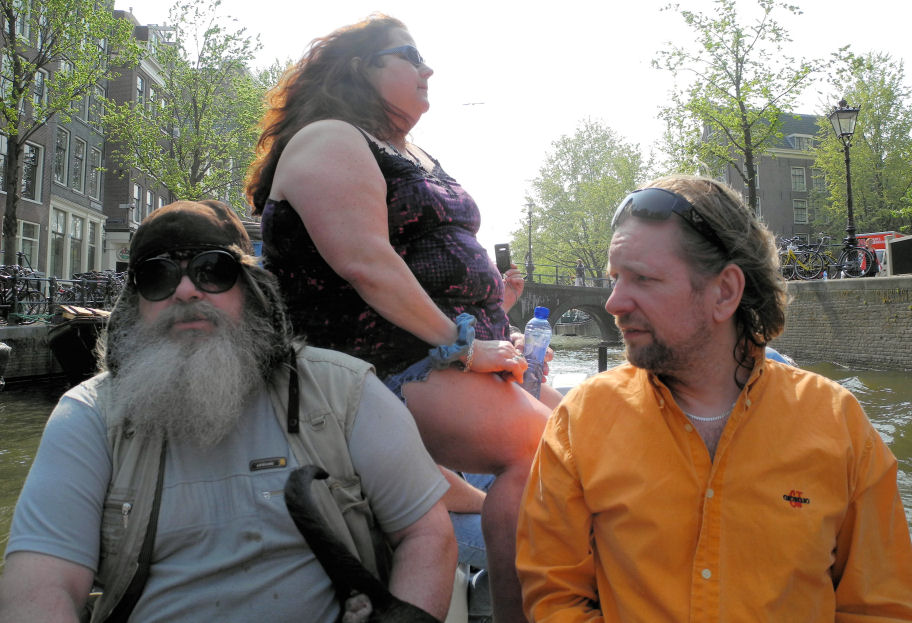 Story
here
2012
fail
Following our success in 2011, a large group assembled in Voyagers ready for a repeat sailing but the boat had broken down. As a substitute we all piled onto the free ferry across the IJ and explored a couple of coffeeshops in Amsterdam Noord.
Story
here
2013
fail
Again we all gathered in Voyagers and again the boat didn't happen. We had a good party instead though.
Story
here
2014
fail
This time Elasticband tried to organise a boat for us. After several sunny days, on the day we planned to sail there was a rain shower and it was a bit overcast. We all congregated in Coffeeshop 137 but the weather scuppered our plans. We did, of course, have an excellent session instead.
Story
here
2015
success
We broke our run of failures in style.
Less than a week before the 20th I heard about Ganja Cruises, a guy with a smart covered saloon boat. Somehow we managed to get ourselves organised in a few days and had a successful expedition.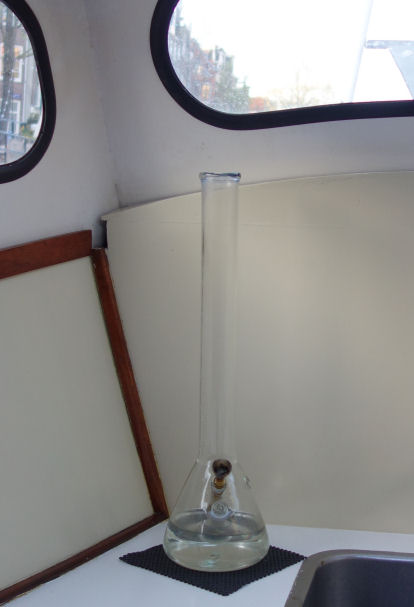 Story
here
2016
success
We did an equally wonderful repeat performance with Ganja Cruises.
Story
here
2017
success
Macky organised our biggest boat trip yet on the SmokeBoat.
Story
here
2018
success
Macky got on the case again with the Spidergawd Memorial Cruise on the SmokeBoat.
Story
here
2019
You up for it?